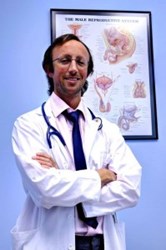 Seattle, Washington (PRWEB) November 18, 2013
Revive Low T Clinic has opened two new locations in Seattle and Bellevue, Washington. Focused on the diagnosis and treatment of low testosterone, Revive Low T Clinic helps men revitalize and is currently the only men's low testosterone treatment center accepting insurance in the Seattle area.
Currently, over 13 million men in the U.S. aged 40 and older have low testosterone levels, and Revive Low T Clinic offers solutions for these men who may be experiencing fatigue, decreased energy and strength, loss of motivation, weight gain, ED problems, and decreased libido. The clinic uses comprehensive blood testing to measure your testosterone, estrogen, and other important hormone levels to help look for the cause of your health concerns. Low testosterone treatment can help men who are deficient in testosterone feel renewed and more youthful.
"At the Revive Low T Clinic we believe that getting older is normal, but feeling older is optional. We want to help men recapture their youthfulness and vitality. Testosterone declines as we age and this can really effect the quality of our lives. We believe that every man deserves to feel younger, have more energy, and experience better moods," Barry Wheeler, ND, Medical Director.
Revive Low T Clinic has plans to open more clinics in the Seattle area starting in 2014. For more information on our innovative low testosterone treatment and which insurance plans are eligible, call 855-95-REVIVE or visit revivelowt.com

###