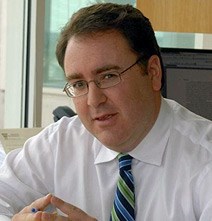 Conshohocken, PA (PRWEB) February 11, 2014
Pennsylvania prescription drug lawyer Derek Braslow today applauded the decision of the Food and Drug Administration to investigate the dangers of stroke, heart attack and death for men taking prescription drugs for low testosterone levels.
"We're relieved the FDA is taking a second look at this issue. Men taking drugs for low-T may assume that because these drugs originally passed muster with the FDA, they must be safe. This is far from the truth, as studies have shown," Braslow said.
In their Safety Announcement released January 31, 2014, the FDA said recent research has prompted the organization to reassess the safety of testosterone drugs, referring to one study which found that men on testosterone therapy have a 30% higher risk of stroke, heart attack and death, and another which found an increased risk of heart attack in older men.
"Ad campaigns by pharmaceutical companies appeal to the fears of men, particularly aging men, that they aren't or won't be as virile as they used to be. Instead, men should be afraid that taking a low-T replacement drug will make them have a stroke or die," Braslow said.
"We join the FDA in urging patients and doctors to go online and report side effects or adverse events to the MedWatch program. Our firm is standing by to assist those who have been harmed by a low T drug," Braslow said.
ABOUT PBM:
Pogust Braslow & Millrood is a plaintiff's law firm near Philadelphia, Pennsylvania, representing those who have been injured by pharmaceutical drugs or medical devices. They may be reached at 1-888-348-6787.