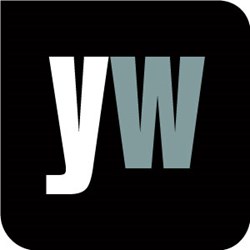 London, UK (PRWEB UK) 19 December 2013
Television doctor Dr. Oz has recently backed a diet that supercharges hormones for weight loss, the Examiner reported November 12th. The article, Dr. Oz reveals how to melt body fat fast on super-charged hormone diet, noted that on his November 11th programme, Dr. Oz asserted that hormones play a critical role in fuelling weight gain, particularly in middle age. Dr. Oz commented, There are over 10 different hormones that affect your ability to lose weight. Even just one hormonal imbalance can sabotage your weight-loss efforts. They're the reason you're packing on the pounds. (http://www.examiner.com/article/dr-oz-reveals-how-to-melt-body-fat-fast-on-supercharged-hormone-diet)
With this in mind, Yourwellness Magazine explored how targeting hormones in the body can help improve health. According to Yourwellness Magazine, Your hormones get a bad reputation, from making you feel bloated to being blamed for making you crave carbs. But they arent all bad there are some that offer significant health benefits and can even help you to lose weight. (http://www.yourwellness.com/2013/11/stay-healthy-top-tips/#sthash.1vbm5FhC.dpuf)
Yourwellness Magazine outlined ways to work in conjunction with hormones to maintain a healthy weight and harness their positive powers:
1. Ease stress with endorphins. There are ways to encourage the release of endorphins, such as eating spicy foods which activate the nerve endings on the tongue, and chewing peppermint gum to stimulate the nerves near the nose.

2. Stay alert with dopamine. A protein-rich snack such as a handful of nuts or a couple of hard boiled eggs encourages the release of dopamine, which controls concentration and long-term memory.

3. Maintain a healthy weight with leptin and ghrelin. Plenty of sleep and a carb-filled and protein-rich breakfast, alongside a cookie or a piece of chocolate, helps with the release of these hormones.

4. Balance mood with progesterone and oxytocin. Anything that improves mood and helps people to feel closer to someone or something could help with the increase of these hormones.

5. Boost body confidence with oestrogen and testosterone. Zinc can help increase both testosterone and oestrogen production, so try eating more lean beef, yoghurt, pumpkin seeds or dark chocolate.
To find out more, visit the gateway to living well at http://www.yourwellness.com.