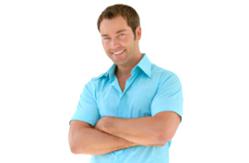 (PRWEB) March 05, 2013
The Anti Aging Institute offers bio – identical hormone replacement utilizing human growth hormone HGH, off link testosterone and other hormones. The Anti Aging Institutes goal is to safely elevate patients human growth hormone HGH levels and testosterone levels to the levels they had in their early twenties. All medications provided are FDA approved and manufactured by globally respected pharmaceutical companies.
Dr. Leslie Mesen Chief Medical Director of the Anti Aging Institute of The Americas stated, "We opened this clinic three years ago with a vision that if we offered quality service , and medications at a fair price we would attract patients form North America to participate in our anti – aging program." After three years over 700 patients have enjoyed the benefits of the Anti Aging Institutes services.
In 2008 the United States Congress made it illegal for medical doctors to prescribe human growth hormone for anti – aging quality of life purposes. This action was promulgated by professional and Olympic athletes using human growth hormone to gain a competitive advantage in their respective sports.
When the law changed in the USA, Dr. Mesen stated "We saw this as an opportunity to provide human growth hormone replacement legally here in Costa Rica under a doctor's supervision at a reasonable cost. " Costa Rica has an abundance of well educated and trained medical professionals providing the talent pool for a growing and respected medical tourism industry. Dr. Mesen stated "Many of our anti – aging patients take a vacation in conjunction with a visit to our clinic. Costa Rica is a popular vacation destination for North Americans. Its tropical climate, beautiful beaches, rain forests, rivers, and volcanoes make it a must see destination when people plan a vacation outside of their country."
All of the Anti Aging Institutes associates are 100 % fluent in English have been trained in the principals of customer service that North Americans expect from their medical care providers. Dr. Mesen stated "We make it a seamless experience for our patients and they receive service equal to or superior to what they would receive in their own country."
Dr. Mesen explained that "people are living to eighty years of age and beyond however, when they reach middle age their levels of important hormones such as human growth hormone HGH and testosterone are less than half of what they had in their twenties. These low levels manifest themselves in symptoms such as declines in energy, stamina, bone density, muscle mass, libido, mental acuity increased body fat to name a few of the signs of low hormone levels."
Dr. Mesen stated, "We elevate human growth hormone levels to a IGF – 1 factor of 350 and total testosterone of 1200. These levels are consistent with what healthy males have circulating in their blood stream when they are in their twenties. So we are not providing abusive amounts of the medication," he concluded.
Dr. Mesen explained that "We perform a thorough medical exam and extensive panel of blood tests, along with measuring body fat, metabolic rate and age. We can then provide the patient with an evaluation of their overall health and recommend changes in nutrition and life style along with proper dosages for hormone replacement."
Dr. Mesen stated our motto is " Aging is inevitable but looking and feeling old for your age is your decision. Our concept of anti – aging is hormone replacement utilizing human growth hormone HGH and testosterone (for males) plus healthy nutrition and a good exercise program. The people who embrace all three elements really do look younger for their age and live fuller and more active lifestyles."
The Anti Aging Institute of The Americas offers human growth hormone and testosterone in two forms. Time release pellets or injectable medications. Dr. Mesen stated, "We offer our patients two delivery system options so they can choose which option works best for them. The pellets do a good job of elevating levels up to 12 weeks but they require a visit to our clinic four times a year which for some patients is not realistic because of their busy agenda or travel costs. To the best of our knowledge The Anti Aging Institute of the Americas is the only clinic offering human growth hormone pellets in the Americas."
The Anti Aging Institute also offers cosmetic services such as botulism toxin, facial filler, PRP with the Dermapen application facial rejuvenation and more. Dr. Mesen explained that " Most of our patients are very busy business owners and professionals, so if we can offer them cosmetic services when they visit our clinic for their hormones they can maximize their time and have a cosmetic treatment as well, so this is a win – win situation for everyone.
Dr. Mesen concluded by saying "We continue to plan for future growth, by training our associates, up grading our facilities and researching new services to add value to our patients lives.

All prospective patients are eligible for a free no obligation consultation with one of the Anti Aging Institutes medical doctors.

USA TOLL FREE: 1 – 877 – 237- 2482, local number : 506 – 2289 – 6009
The Anti Aging Institute of The Americas in San Jose, Costa Rica can be conveniently accessed with convenient non – stop flights from Atlanta Georgia ,Dallas Texas, Denver Colorado, Houston Texas, Los Angeles California, Miami Florida residents off link, and The greater New York City metropolitan area.

http://www.antiagingcostarica.com

drmesen(at)antiagingcostarica(dot)com

Dr. Leslie Mesen MD

Chief Medical Medical Director