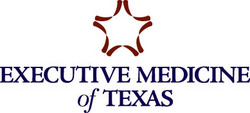 Dallas, TX (PRWEB) September 1, 2009
While all the news over the last decade seems to revolve around female hormones, more physicians are seeing the need to test and treat their male patients for testosterone deficiency. A new study suggests that as many as 13 million men may suffer from a deficiency of testosterone. Some physicians feel that the findings are consistent with more men asking for help. "The stigma associated with asking for help is gone. Some of this may be due to the increased drug advertisements targeted for men," states Dr. Anderson, MD of Executive Medicine of Texas
Testosterone deficiency is a serious problem and not only is associated with sexual dysfunction, but can also cause loss of muscle mass, weight gain, higher cholesterol levels, cardiovascular disease and other disorders. Patients with low testosterone levels may feel sluggish or depressed. Personal relationships can suffer too, due to the patient's lack of enthusiasm or interest.
Testosterone creams and injections have been in the mainstream of health care treatments and available to patients in the past. The good news is that the FDA announced the approval of the first long-acting Testosterone replacement treatment. Testopel® is manufactured by Slate Pharmaceuticals and is administered by a growing number of physicians. It consists of small pellets that are inserted under the skin just below the beltline during an in-office procedure. The procedure lasts only a few minutes and is done without sedation or stitches.
"Our patients are thrilled that we can do this procedure and they don't have to think about it again for up to six months." Walter Gaman, MD of Executive Medicine of Texas continues, "Since we are always looking for proven treatments to better help our patients, Testopel® is a welcome addition."
Dr. Gaman was one of the first physicians to offer this treatment within his practice, after it became FDA approved this year. The procedure is quick and easy, but does take a skilled physician to administer. Physicians administering the pellets should be properly instructed on administration and appropriate prescribing.
Executive Medicine of Texas is a leading provider in men's health and wellness. They treat executives and high profile individuals from around the globe and now offer Testopel® as an in-office procedure. The cost per insertion is $ 1200, which includes a three month testosterone blood level. Insertions can last up to six months, but blood tests can check to ensure that levels are remaining adequate, whereas small number of patients may metabolize the hormone faster requiring insertions to be repeated before the six month mark.
To schedule testing for testosterone deficiency or if you have documented deficiency and wish to schedule a Testopel® insertion, call (817) 552-4300 or (800) 910-EXEC. To learn more about Executive Medicine of Texas, visit http://www.emtexas.com. To learn more about Testopel®, visit http://www.testopel.com.
###