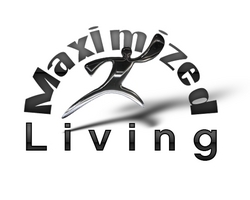 Celebration, FL (PRWEB) April 23, 2008
Forget hormones and other expensive (and dangerous!) anti-aging remedies…Maximized Living is sharing the natural secrets to a long and healthy life through their recently launched Maximized Living Makeover program and websites: MaximizedLiving.com, MaximizedLivingMakeover.com and MaximizedMakeoverProgram.com.
After founding Maximized Living in 1999, NYT best-selling authors Dr. Ben Lerner and Dr. Greg Loman chose to carve their own path by focusing on a natural remedy for aging: proper health and fitness. Their most current book and recently launched website focuses on this natural remedy is the Maximized Living Makeover. An April 21st news report by MSNBC found that mainstream doctors who once wanted no association with anti-aging practices are now jumping on the bandwagon and offering the promise of youth through such treatments as human growth hormone (HGH) and testosterone, opposite of what Dr. Lerner and Dr. Loman are trying to address.
Dr. Lerner and Dr. Loman wanted to address natural remedies through their websites and book, because the scary truth about many anti-aging treatments is that they can often be accompanied by dangerous side effects. Researcher Dr. Daniel Rudman has issued several warnings about using HGH as an anti-aging treatment as heavy usage can induce unwanted side effects. MSNBC also states, "Endocrinologists worry that unnecessarily taking HGH could trigger cancers, diabetes, and other hormone-related conditions." The Maximized Living Makeover program, however, works — and the only side effects that the more than 20,000 people who have participated in the program have experienced are improved bodies, lives and minds by achieving their results the natural way.
The Maximized Living Makeover program was built around the "5 Essentials" of living a maximized life: nutrition, exercise, nervous system health, elimination of toxins, and strong relationships leading to stress reduction. After years of research, study and treatment for people of all ages, shapes and sizes, it was discovered by Dr.'s Lerner and Loman that these "5 Essentials" must be practiced in order to achieve a long, healthy life. Through our diet and and exercise protocols, your body safely produces more of its own HGH, rather than running the risk of swallowing or injecting it. Currently, Maximized Living is running one of the largest health and wellness programs in the country.
Dr. Lerner says, "Only an estimated one out of a thousand Americans will celebrate their sixtieth birthday in excellent health, free of medications. Living by the Western model, the chance of surviving past 60 is among the worst in the world. One of the many benefits of the Maximized Living Makeover program is that it teaches how to beat aging and enjoy a quality life over the age of 60 simply living by the 5 Essentials!"
Please consult with MaximizedLiving.com for the most up-to-date Makeover event information.
For more info on the Maximized Living Makeover, please visit: MaximizedLivingMakeover.com .
To be connected with a Maximized Living Health Center in your area and to start living a maximized life, please visit: MaximizedMakeoverProgram.com.
Source: MSNBC
###