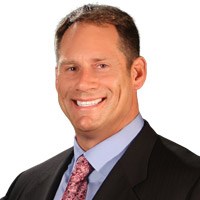 U.S.A. (PRWEB) February 06, 2014
The national law offices of Glen Lerner Injury Attorneys announce they are currently accepting testosterone class action claims. A recent research study published on January 29, 2014 by PLOS ONE titled "Increased Risk of Non-Fatal Myocardial Infarction Following Testosterone Therapy Prescription in Men," suggested that certain men who use testosterone creams, testosterone gels, testosterone injections, or other forms of the drug are at higher risk of heart attacks, strokes, and even death. This study further suggested that men who are among the highest at risk are those over the age of 65, smokers, diabetics, have high blood pressure, and who were diagnosed with a pre-existing heart disease. Those who believe they or a loved one's personal health and quality of life has suffered after testosterone use are encouraged to call 1(800) GET-GLEN for a free class action claim review.
"The full side effects of testosterone use for Low T are not widely known. Manufacturers of testosterone have not done their due diligence in notifying men and medical practitioners about the higher risks of heart attack, stroke, or even death resulting from testosterone therapy treatments," said Personal Injury Attorney Glen Lerner. "That is why our product liability attorneys are investigating further into a class action lawsuit against the drug manufacturers. They should be held accountable for not taking the proper steps to ensure that men and medical practitioners are aware of the increased risk of heart attacks, strokes, and death resulting from prescription testosterone use."
About Glen Lerner Injury Attorneys
The national law offices of Glen Lerner Injury Attorneys have been helping those who have been injured by dangerous drugs since 1991. Over the last decade the firm has grown into one of the largest Plaintiffs personal injury firms in the country with offices in Nevada, Arizona, Minnesota, Illinois, Louisiana and Florida. They have settled or tried to verdict close to 75 cases in excess of a million dollars in the last decade alone. Their attorneys are experienced at going up against large corporate pharmaceutical giants and are able to handle personal injury cases and class action medical and product liability class action claims. For additional information, visit http://www.GETGLEN.com or call 1 (800) GET-GLEN.
###