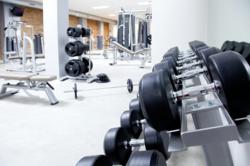 Clearwater, FL (PRWEB) January 10, 2013
Dr. Robert Donnelly is currently practicing in Clearwater and Palm Harbor (both are offices of The Florida Knee and Orthopedic Centers) where he specializes in knee, hip, shoulder and spine problems with an emphasis on joint replacement and arthroscopy. As well as being an excellent orthopedic surgeon, he was recently named the light-heavyweight and overall winner of the 2011 St. Pete Muscle Classic bodybuilding competition in St. Petersburg.
Dr. Donnelly promotes good health through an active lifestyle and athleticism. He would like to offer some expert tips from his lengthy experience as an orthopedic surgeon and competition winning bodybuilder.
"The most important precaution that can be taken by an athlete of any age is just to listen to your body. New or increasing pain usually means that you have injured or inflamed a part of your body" said Dr. Donnelly. He recommends that nature's guide to rest in this context should be headed. Injuries that do not get better after a reasonable period of rest may merit a medical evaluation. Most often, overuse injuries respond to a therapy program or a single steroid injection.
Workout tools can also be beneficial to prevent injuries and excess stress on the body. Grips or gloves can avoid skin problems for gymnastics or weightlifters while wrist straps can counter tendon problems of the elbow and also restrict wrist injuries. Dr. Donnelly recommends a commercially available device called the "shoulder horn", stating that he has personally had great success with this. They are available at many online vendors for about $ 65.
When asked about supplements, Dr. Donnelly stated "Anybody who walks through a GNC or Costco realize there is a plethora of supplements available nowadays and these are heavily marketed, however only a small fraction of them have shown to hold any benefit". He does go on to mention that glucosamine sulfate/chondroitin sulfate has been extensively tested in good scientific trials and the data is pretty clear that for some people, it is beneficial for joints. The only way to find out if a supplement is right for you is to try it out and see if it works.
Dr. Donnelly comments that more important than any chemical supplement would be getting adequate dietary intake. Strength training athletes should be getting one gram of protein a day per pound of lean body mass. This is best obtained from lean meats such as chicken breasts and tilapia. Men need to get an adequate intake of fatty acids to maintain testosterone; these are commonly obtained from olive oil and canola oil.
Bodybuilding champion and expert orthopedic doctor, Robert Donnelly, is an advocate to living a healthy and active lifestyle. His experience as both a surgeon and athlete makes him an important part of The Florida Knee and Orthopedic Center's excellent staff. He sees patients regularly at both of their offices in Clearwater and Palm Harbor and is always willing to give tips on living athletically while not damaging your body.
About Dr. Robert Donnelly, Orthopedic Surgeon

Dr. Robert Donnelly is an orthopedic surgeon that has been practicing with The Florida Knee and Orthopedic Centers for over eight years. He completed a residency at the prestigious Mayo Clinic in 1998 and has authored over twenty presentations and peer reviewed journals. Dr. Donnelly is also a member of the American Academy of Orthopedic Surgeons and is board-certified by the American Board of Orthopedic Surgery. You can learn more about Dr. Robert Donelly by reading his doctor profile at http://flaortho.com/about-us/our-doctors/
About The Florida Knee and Orthopedic Centers

The Florida Knee and Orthopedic Centers, established in 1983, has a national reputation for excellence in orthopedic innovations and state-of-the-art surgery. A team of orthopedic specialists treat patients at two locations on Florida's Gulf Coast. The Florida Knee and Orthopedic Centers is a multi-site group orthopedic surgical practice specializing in knee, hip and spine problems with an emphasis on joint resurfacing (replacement) and arthroscopy. You can learn more about this orthopedic practice by visiting their website at http://fla-ortho.com.