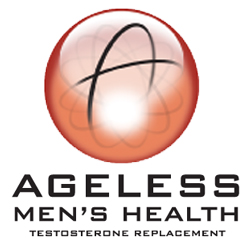 New York City, NY (PRWEB) August 29, 2012
Ageless Men's Health, a wellness clinic dedicated to assisting men with low testosterone levels is proud to announce the opening of its newest clinic in New York City.
The clinic is the seventeenth location for the company. The new office is located in Midtown Manhattan at 80 Park Avenue #1e (between 38th and 39th Streets), and is the company's second location in New York City.
Low testosterone does not discriminate by age. Due to societal and lifestyle changes including poor diet and sleep patterns, a lack of exercise, and other factors, more men than ever before have clinically low testosterone.
The condition can cause a number of symptoms that can reduce the quality of a man's life, including:


Decreased muscle and strength
Deteriorating work and sports performance
Lack of energy
Poor sleep
Low libido
Weak erections
Depression
These symptoms are a good barometer for determining whether a man is a candidate for testosterone therapy. Once symptoms are identified, the next step is for the prospective patient to complete an initial consultation and medical evaluation, including a blood panel. A consultation at Ageless takes just ten minutes.
If a man's testosterone levels are under the recommended levels, he then can begin testosterone replacement therapy. Therapy involves an injection of testosterone cypionate, an injectable, bio-identical testosterone. Injections are given approximately every 7-10 days depending on each individual's response to treatment.
Ageless Men's Health encourages men who think they may be a candidate for testosterone replacement therapy to take the testosterone deficiency quiz at AgelessMensHealth.com.

Depending on how a man answers the quiz, they may wish to set up a consultation to learn more about their options.
Interested parties can contact the Manhattan clinic at 212-430-6677.
Ageless Men's Health has been dedicated to assisting men with low testosterone levels since opening our first clinic in 2007. Now with 17 locations in eight metropolitan areas including New York City, Los Angeles, Las Vegas, Phoenix, Memphis, and Atlanta, Ageless Men's Health remains focused on the men's needs based upon reported symptoms and tested levels during their initial and ongoing evaluations.