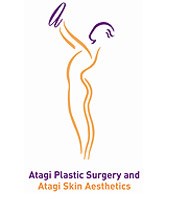 Denver, CO (PRWEB) February 01, 2014
Dr. Tanya Atagi has been helping Denver men and women look younger and feel more confident as a board-certified plastic surgeon since opening her practice in 2003. She has now expanded her services to help patients suffering from hormone imbalance issues like menopause and andropause (low testosterone, "Low T") actually feel younger, too.
Dr. Atagi became a certified hormone replacement practitioner and has had so much success at reducing the painful, uncomfortable signs and symptoms of hormone imbalance and aging among her patients that she has launched a new website specifically for BioTE® bio identical hormone replacement.
"DenverHormoneReplacement.com is a great resource for both men and women suffering from hormone imbalance," says Dr. Atagi. "Patients can learn more about this issue and identify signs and symptoms. The site makes it easy to get started with a results-oriented treatment plan to stop side effects like hot flashes, fatigue and weight gain and restore energy levels, libido (sex drive) and bone density and many others."
BioTE® bioidentical hormone replacement is a revolutionary and superior hormone replacement option in Denver because it is not a cream or pill, but a pellet containing safe hormones from natural plant sources. Pellet therapy ensures that hormone levels are always optimized because they release a steady stream of natural hormones on demand. With creams and pills, there is often a "rollercoaster" effect, which allows many symptoms of hormone imbalance to persist. Pellet therapy is a quick, safe and painless in-office procedure.
BioTE® can help reduce depression, symptoms of menopause, weight gain, heart disease, high cholesterol, bone loss (osteoporosis), migraines, insomnia and improve energy levels, libido (sex drive), testosterone levels in men ("Low T"), muscle mass and metabolism.
"Many of our Denver hormone replacement patients credit BioTE® with improving their total health, as well as mental and emotional stability as well as relationships. DenverHormoneReplacement.com features numerous testimonials," adds Dr. Atagi. "Simply put, safe, natural hormone replacement allows people to live their lives again."
To learn more or to get started with bioidentical hormone replacement in Denver, visit http://www.DenverHormoneReplacement.com or call (303) 731-2875.
About Dr. Tanya Atagi
Dr. Atagi is the medical director of Atagi Plastic Surgery & Atagi Skin Aesthetics in Lone Tree, Colorado in the Denver area. She is also a certified BioTE® hormone replacement practitioner.
One of only a handful of board-certified, female plastic surgeons in Colorado, medical director Dr. Tanya Atagi is a fellowship-trained plastic surgeon who received her undergraduate and medical degrees from Stanford University, plastic surgery training at Barnes-Jewish Hospital, Washington University in St. Louis, and completed specialized aesthetic fellowship training in Denver.
Since opening her practice in 2003, Dr. Tanya Atagi has consistently been honored by her physician colleagues as a "Top Doctor" in Denver's 5280 Magazine. Atagi Plastic Surgery & Atagi Skin Aesthetics is located at 10099 RidgeGate Parkway, #430 Lone Tree, CO 80124. For more information call 303-327-7300 or visit http://www.atagimd.com.