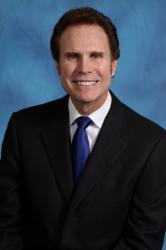 Las Vegas, NV (PRWEB) March 28, 2013
Cenegenics physicians are hitting the radio air waves nationally, beginning in the Big Apple, to better educate the public on how to improve the aging process with the right hormone replacement therapy, right nutrition and supplements as well as the right exercise, announced Cenegenics, the global leader in age management medicine. Cenegenics' 60-second paid spots are information-based and air on CBS National Radio.
From its 1997 inception, Cenegenics' medical practice blazed a trail of evidence-based protocols and a proactive, preventive medical approach that helps patients feel and look better, enjoying a totally new definition of aging. The global giant has worked continually over the years to raise public awareness about managing the aging process via their social media endeavors and other marketing campaigns.
"Cenegenics started this radio campaign to educate the public about the appropriate use of hormone replacement as well as diet and exercise—and to offset the far-too-many radio ads containing erroneous information about the efficacy of herbal testosterone-type compounds. The truth is, there's no good evidence that any of these herbal remedies actually work. That's why we're spreading the news of what constitutes good medicine—such as the medical approach used in our age management medicine practice—so people can learn how to really take control of their health," Cenegenics physician/media announcer Dr. Michael Resnick said.
Per Resnick, those one-pill-cures-all commercials—from making people thin to increasing sex drive—are not medically sound and don't actually help with the aging process.
"Cenegenics' Elite Health Programs are grounded on solid science and a synergy of nutrition, exercise, nutraceuticals and hormone therapy (when clinically indicated), not a magic herbal pill. And at Cenegenics, we only use pure bioidentical hormones compounded at our national compounding pharmacy," Resnick said.
Follow Cenegenics on Facebook,Twitter and get health tips, patient celebrity blogs and health news on their portal site, CenegenicsPost.
Physicians can discover the rewarding benefits of practicing age management medicine by contacting Dr. Michael Resnick (702.953.1574) or Dr. Tim Patel (702.953.1577).
For more information about Cenegenics, please visit them online to learn more about taking control of your health. To schedule an interview, please contact Ann Castro, Cenegenics Director of Media Relations: 702.953.1588.
About Cenegenics

Cenegenics® has forged a paradigm shift in medicine with its Elite Health Program, developing a proactive medical approach for maximized health, vitality and wellness, hailed as "next generation medicine" and garnering worldwide media attention. Cenegenics has 21 centers with others opening in the near future: Las Vegas, Nevada (headquarters/2 centers); Charleston, SC; Boca Raton, FL; Dallas, TX; Arlington, TX; Atlanta, GA; Chicago, IL; Beverly Hills, CA; Philadelphia, PA; Washington, DC; New York City, NY; Tulsa, OK; Jacksonville, FL; Atlantic City, NJ; Houston, TX; Denver, CO; Scottsdale, AZ; Boston, MA; Miami,FL; Charlotte, NC; San Juan, Puerto Rico. Cenegenics serves over 20,000 patients globally—2,000 are physicians and their families.

###